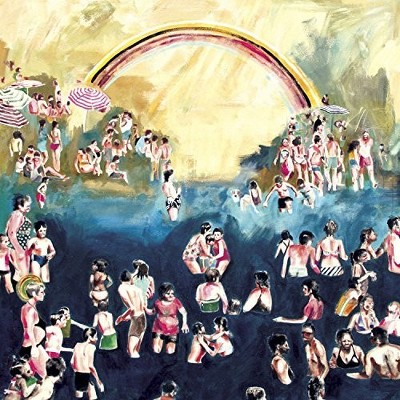 A la suite de leur deuxième album Animator, The Luyas ont décidé d'accueillir de nouveaux membres et de modifier leur façon de composer et d'enregistrer. L'effort s'est donc porté sur le fait d'explorer la façon dont ils peuvent sonner lorsqu'ils jouent ensemble par opposition au fait d'écrire et enregistrer chacun leurs parties séparément. Ils se sont alors jeté à corps perdu dans de grandes séquences d'improvisations en studio. Le premier résultat a pris la forme d'un EP intitulé Says You produit par Jace Lasek des Besnard Lakes et qu'ils ont sortis en septembre 2016. Et leur troisième allbum Human Voicing apparaît donc comme la suite de cet Ep, ayant pris sa source dans ces mêmes sessions d'improvisation.
Détails

Écrit par

Clément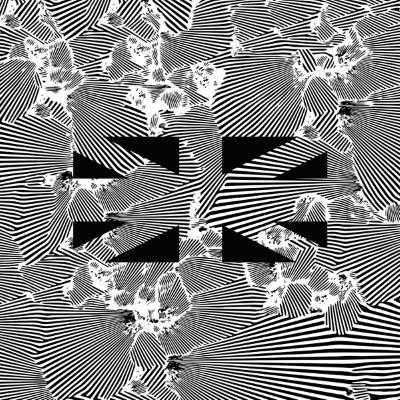 Nouvel album pour l'artiste house et techno Moiré et une première signature sur le label Ghostly International, après de multiples sorties sur Werkdiscs, R&S, et le label Spectral Sound, petit frère de Ghostly International. Celui-ci s'appelle No Future et c'est le deuxième album à proprement parler pour le producteur londonien. Il y exploite une nouvelle fois sa marque de fabrique d'une techno écorchée qui avait attiré l'attention d'Actress, boss du label Werkdiscs, à ses débuts.
Mais pour cette sortie, on note une volonté de témoigner d'une certaine conscience sociale, sans pour autant partir dans de grandes déclarations politiques mais via le titre de l'album déja, No Future, qui sonne comme une alerte sur les ennuis qui nous attendent si le monde continue dans cette mauvaise direction.
Détails

Écrit par

Clément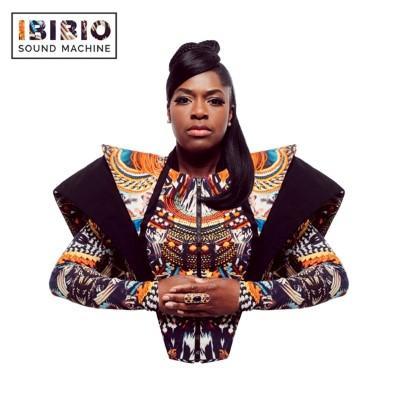 Après un premier album qui a fait découvrir leur fusion Afro-electro et en 2014, le collectif londonien s'est ensuite assez paradoxalement retrouvé sur le label indie rock Merge pour la sortie de leur nouvel album Uyai ce mois-ci. Ils y poursuivent leur entreprise de rapprochement entre rythmes de l'Afrique de l'ouest, disco, Funk et electro, mais en ajoutant un peu d'influences new wave post punk cette fois-ci.
Le groupe doit encore une fois beaucoup à l'énergie de sa front-woman Eno Williams et si beaucoup de ses textes (chantés en anglais et en Ibibio, la langue du peuple du même nom au Nigeria) doivent encore beaucoup aux contes nigérians, cet album apparaît davantage porté sur sa conscience sociale, et aborde des événements récents et l'état général du monde actuel.
Détails

Écrit par

Clément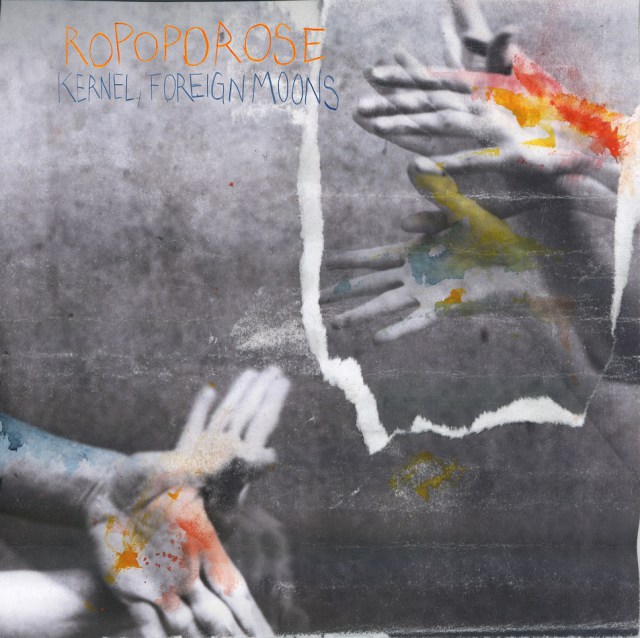 Ropoporose, C'est l'histoire musicale d'un frère et d'une soeur. Romain et Pauline se sont fait connaître en 2015 avec un premier album Elephant Love sur le label Yotanka qui montrait déjà une merveilleuse inventivité Indie-rock pour puristes du genre, avec une fraîcheur et une fragilité touchante de 2 bébés félins qui montrent les crocs. Au début on rigole un peu avec tendresse et bienveillance de cette belle imitation de nos héros passés et puis très vite on s'aperçoit que la morsure a fait son effet et vous a marqué sans doute à vie !
Le son est là aussi, les saturations de guitares sont authentiques, la batterie frappe juste et bien, pour que votre headbanging soit aussi élaboré que ces phrases rythmiques qui savent vous emporter sans vous faciliter la tâche pour autant. L'album montrait alors déja un matériau si ce n'est totalement accompli, en tout cas très crédible et bien avancé. Les revoicis en ce mois de Février avec un nouvel album intitulé Kernel, Foreign Moon, poursuivant la démarche très dépouillée et électrique du duo qui se suffit toujours à lui même, simplement aidé par sa capacité à jongler entre les instruments, guitare, batteries et claviers, armés de pédales de loop pour enregistrer et superposer leurs riffs et mélodies.
Détails

Écrit par

Clément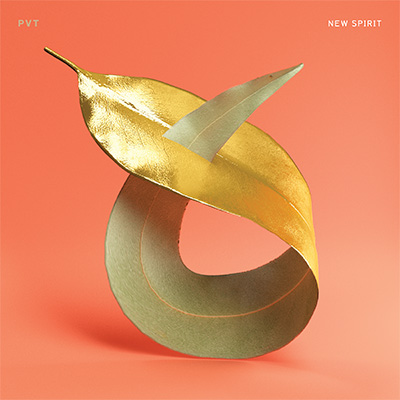 Avec seulement trois albums en vingt ans de carrière on pourrait presque décerner aux australiens de PVT, la palme du groupe le plus improductif qui ait jamais signé sur un label. Mais c'est ignorer à quel point les PVT sont perfectionnistes et surtout combien leur début de carrière a été ralenti par la participation à de multiples side projects, l'un des deux frères Pikes, membres fondateurs de PVT, ayant d'ailleurs longtemps tourné avec Scott Herren au sein de ses deux projets Prefuse 73 et Savath & Savalas.
Quoiqu'il en soit chaque album fut une petite révolution stylistique en lui-même , à commencer par la popification entamée sur l'album Homosapien de 2013, plaçant la voix de Richard Pikes bien en avant dans le mix et qui les a vu comparés à un mélange entre Gang Of Four et INXS. Mais sur ce nouvel album, New Spirit ils s'éloignent un peu de cette ouverture pop, sans la congédier totalement mais en subvertissant les structures et les accroches des morceaux de leur précédent album et en renforçant le côté sombre et expérimental de leurs synthés arpégiateurs, ainsi que la sonorité métallique et martiale de leurs rythmiques.
Détails

Écrit par

Clément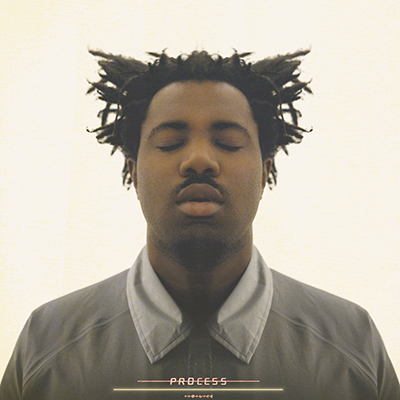 On a découvert l'insaisissable Sampha en 2010 sur un disque en commun avec SBTRKT mais aussi via son premier EP la même année. Il a alors très vite montré qu'il n'était pas qu'un simple guest mais aussi un compositeur, producteur, clavieriste et chanteur hors pair et un artiste à part entière.
Après avoir également enregistré avec ses compatriotes Lil Silva et Jessie Ware, il a encore davantage percé la voute Mainstream en apparaissant sur quelques morceaux du Nothing Was The Same de Drake. On a ensuite pu retrouver son nom dans les crédits de morceaux pour Beyoncé, Kanye West, Frank Ocean et Solange, tout en gardant un peu de temps pour FKA Twigs ou encore Bullion sur une note plus indé. Voilà qu'il a eu également le temps d'achever ce premier album Process, et avec le culot et la confiance de le proposer à lui seul, sans profiter d'opportuns retours d'ascenseurs des artistes que je viens de nommer, à l'exception d'une co-composition indécelable avec Kanye West.
Au menu, de paisibles et touchantes ballades au piano qui s'alternent avec une electro-soul qui n'a pas besoin d'en faire des tonnes pour être particulièrement impactantes.
Toutes les histoires nous sont contées de façon particulièrement habitée, angoissée, comme dans un effort de repentance de la part de l'anglais dont la voix est sans cesse au bord des sanglots. Il faudra sans doute à certain un peu de temps pour goûter à toute la chaleur et aux sentiments véhiculée par la voix de Sampha, mais une fois qu'elle vous a attrapé, difficile de ne ne pas la reconnaître et de ne rien ressentir à son écoute.
Le point culminant semble être la chanson "Kora Sings" , particulièrement poignante puisque Sampha y chante pour sa mère mourante sur une instrumentation tour à tour sereine puis enlevée, avec un fade out lourd de sens lorsqu'il lui dit "you don't know how strong you are". Rien n'est donc particulièrement léger sur cet album, mais il est sublimé par des mélodies exquises mettant en valeur le désir, le sommeil perturbé, et le coeur meurtri d'un artiste qui met tout son talent au service de l'expression de ses blessures, parfaitement exorcisées par cette voix que vous ne serez pas prêts d'oublier.
Détails

Écrit par

Clément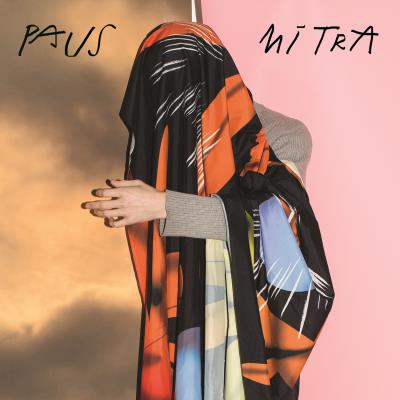 Paus revient avec un troisième album que le quatuor portugais a appelé Mitra et qui les voient ouvrir davantage leur musique, et l'apaiser un peu pour en ressortir de nouvelles influences. L'heure est effectivement à l'égalité des chances entre les différents instruments alors que leurs albums précédents mettaient bien en avant les deux batteries, exactement comme on peut le remarquer grâce à la disposition scénique qu'ils adoptent en live.
Ce côté explosif et spectaculaire est en effet moins employé sur ce nouvel album, invitant les synthétiseurs et la basse à s'emparer de l'espace sonore. Hélas cette section mélodique ne s'empare pas de cette liberté nouvelle pour proposer des architectures de morceaux et des arrangements plus élaborés ou variés, on reste alors dans une utilisation dans l'itération de motifs propres au krautrock ou au math rock, ce qui n'est vraiment pas un problème en soi mais qui ici peut provoquer quelques impressions diffuses de monotonie.
Détails

Écrit par

Clément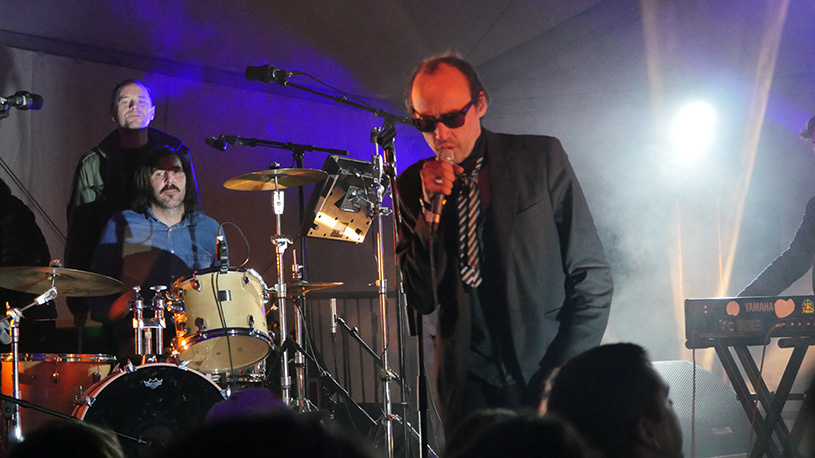 Après quatre ans d'absence, Poni Hoax revient avec un album pour lequel ils ont décidé de visiter le monde, comme pour fuir leurs démons et leur identité parisiano-parisienne et semble-t'il pour se retrouver rien qu'eux 5, loin de toute distraction pour composer. Le résultat est le bien nommé Tropical suite, une épopée qu'ils ont écrite dans les bas-fonds de Sao Paulo, Bangkok, ou de Cape Town. Et paradoxalement pour des musiciens qui voulaient se retrouver qu'entre eux, un album qu'ils disent nourri par les rencontres locales avec différents chanteurs, percussionnistes et musiciens, comme des accidents heureux ou la sérendipité imputable au voyage...
Détails

Écrit par

Clément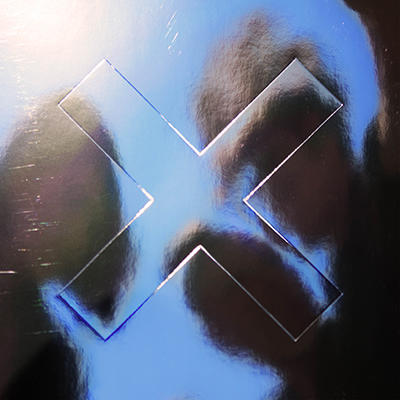 Troisième album pour le trio The XX après 5 ans d'absence. Ce nouveau disque, heureusement redéfinit l'expression d'un groupe dont on avait peur qu'il tombe dans la monotonie d'un style certes délicieusement introspectif et doux, mais un univers dont leur deuxième album Coexist laissait déjà apercevoir les limites en terme de redondance, sans pour autant qu'on en soit déjà lassé.
Il devenait effectivement nécessaire de se renouveler et heureusement la sortie du premier album de leur percussionniste et section électronique à lui tout seul, je veux parler de Jamie XX, semble avoir définitivement influencé ce qu'allait devenir la suite de The XX. L'apparition des deux chanteurs du groupe Romy Madley Croft et Oliver Sim sur ce premier album intitulé In Coulours laissait donc apprécier ce que pourrait devenir la musique de The XX avec un supplément de romantisme et des rythmiques plus appuyées.
Détails

Écrit par

Clément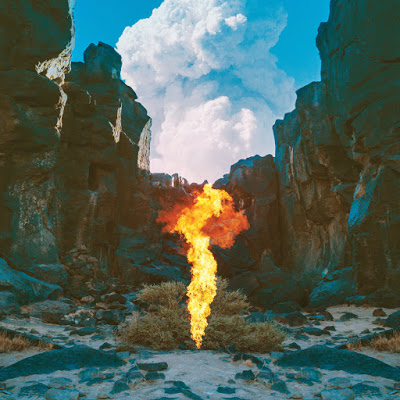 Après son plus gros succès sur disque avec The North Borders sorti en 2013 et une tournée non moins triomphante qui s'en est suivie, Simon Green qu'on connaît mieux sous le nom de Bonobo nous revient en ce début d'année avec son sixième album qu'il a intitulé Migration.
Si ce nom peut faire écho aux actualités, il est avant tout inspiré par son expérience en tournée d'une part, mais aussi de la perte d'un membre de sa famille. Une famille éclatée à travers le globe et qui s'est réunie à Brighton pour les funérailles. Ce sont ces expériences qui ont amené Simon Green à se questionner sur les notions d'identité, et les questions sur l'origine d'un individu qui voyage sans cesse.
Détails

Écrit par

Clément