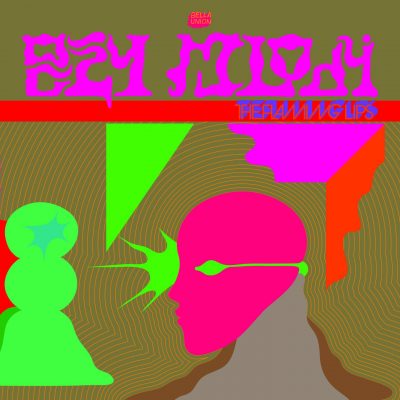 15ème album pour les vétérans Indie Rock de The Flaming Lips intitulé Oczy Mlody que Wayne Coyne, leur chanteur nous décrit comme la rencontre entre Syd Barrett et A$AP Rocky.
S'il est facile d'imaginer les Flaming Lips verser dans le psychédélisme d'un Syd Barrett on se demande quels attributs ils ont bien pu emprunter au rappeur enfumé si ce n'est justement son goût pour les psychotropes. Et la réponse et peut-être à trouver dans les basses profondes et les cloches et nappes de claviers rêveuses et un peu malades qu'on peut apprécier dès le premier titre à l'atmosphère tout en pesanteur. Aucun des récents albums des Flaming Lips ne laissait penser qu'ils s'assagissaient avec le temps en terme d'étrangeté et d'expérimentations et c'est ce qui nous frappe lorsqu'on découvre la relative sobriété l'album Oczy Melody.
C'est aussi l'un de leurs plus bel album depuis un bail, dans ses sonorités, mais aussi avec la mise en valeur de la voix de Wayne Coyne dans ses qualités les plus oniriques, comme sur le titre There should be Unicorns. La douceur des synthétiseurs et des notes de pianos égrenées se mêlent à des rythmiques en forme de rythme cardiaque bousculé et parfois déséquilibré donnant beaucoup de liberté aux chansons.
Oczy Mlody signifie littéralement en polonais "les yeux du jeune" , et les paroles prennent encore une fois des tours bien chimériques qui vous feront halluciner ou lever les yeux au ciel en fonction de votre disposition ou du taux de thc dans vos veines. Ils ont réussi à fusionner les grands thèmes des albums "The Soft Bulletin" et "Yoshimi Battles The Pink Robot" avec quelques expérimentations de "Embryonic" et de "The Terror" et on peut dire que le résultat fait mouche.