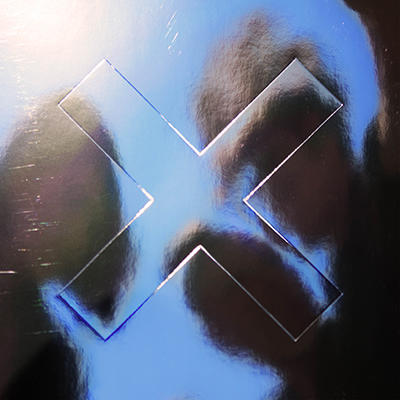 Troisième album pour le trio The XX après 5 ans d'absence. Ce nouveau disque, heureusement redéfinit l'expression d'un groupe dont on avait peur qu'il tombe dans la monotonie d'un style certes délicieusement introspectif et doux, mais un univers dont leur deuxième album Coexist laissait déjà apercevoir les limites en terme de redondance, sans pour autant qu'on en soit déjà lassé.
Il devenait effectivement nécessaire de se renouveler et heureusement la sortie du premier album de leur percussionniste et section électronique à lui tout seul, je veux parler de Jamie XX, semble avoir définitivement influencé ce qu'allait devenir la suite de The XX. L'apparition des deux chanteurs du groupe Romy Madley Croft et Oliver Sim sur ce premier album intitulé In Coulours laissait donc apprécier ce que pourrait devenir la musique de The XX avec un supplément de romantisme et des rythmiques plus appuyées.
C'est ce que libère ce nouvel album intitulé I see you: des arrangements plus riches sans non plus devenir baroques pour autant, et un environnement relativement plus chaleureux, toute proportion gardée, puisque The XX reste somme toute adepte de l'élégie.
Cette nouvelle chaleur peut être apprécié dans la voix des deux chanteurs sur le morceau On Hold par exemple, qui démontre également une fois le plus les talents de producteurs de Jamie XX et son audace, lorsqu'il choisir de sampler un court extrait "I can't go for that (No Can't Do) de Hall & Oates pour en faire une boucle très accrocheuse en fin de morceau. Le morceau d'ouverture d'album "Dangerous" avec lequel nous avons commencé cette émission d'ailleurs est aussi un bel exemple de renouveau, avec sa compatibilité avec le dancefloor tout en sauvegardant le côté racé et profond qui a fait leur identité, mais en s'aventurant également vers l'utilisation de cuivres de fanfare, ce qui est loin d'être les sonorités qu'on pensait les plus susceptibles d'être un jour utilisées par nos séduisants mélancoliques anglais.
Même si le vague à l'âme les reprend souvent au fil de l'album, c'est définitivement les chansons les plus optimistes et enlevées qui tirent le plus leur épingle du jeu de l'album I see you. Une bien belle mue, pour la créature The XX, qui relance grandement l'interêt pour ce groupe qu'on craignait de devenir lassant.