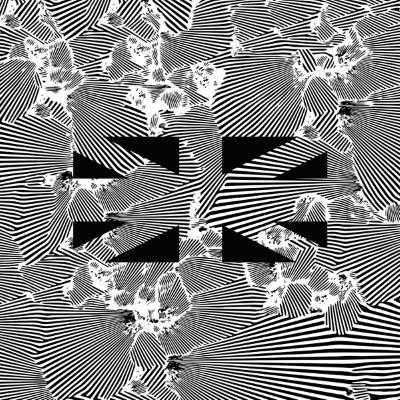 Nouvel album pour l'artiste house et techno Moiré et une première signature sur le label Ghostly International, après de multiples sorties sur Werkdiscs, R&S, et le label Spectral Sound, petit frère de Ghostly International. Celui-ci s'appelle No Future et c'est le deuxième album à proprement parler pour le producteur londonien. Il y exploite une nouvelle fois sa marque de fabrique d'une techno écorchée qui avait attiré l'attention d'Actress, boss du label Werkdiscs, à ses débuts.
Mais pour cette sortie, on note une volonté de témoigner d'une certaine conscience sociale, sans pour autant partir dans de grandes déclarations politiques mais via le titre de l'album déja, No Future, qui sonne comme une alerte sur les ennuis qui nous attendent si le monde continue dans cette mauvaise direction.
Mais c'est aussi un commentaire sur l'état actuel de la culture clubbing, avec la fermeture de lieux mythiques comme le Plastic People ou le club Fabric (qui a lui cependant ré-ouvert suite à de nombreuses protestations, mais avec des règles plus strictes). Ainsi l'album semble montrer une facette plus paranoïaque et tendue que ses précédentes productions.
Si la plupart des morceaux sont instrumentaux, deux d'entre eux offrent un featuring à DRS (un MC plus connu pour sa collaboration avec des artistes qui font avancer la culture Jungle et Drum&Bass aujourd'hui comme LTJ Bukem ou Blame) et qui adresse ces préoccupations de manière plus explicite via ses Lyrics. Sur "Lost you", il dit par exemple " I don't even want to breathe the same air than these hypocrites, I'm wishing I could go without... It's looking there is no way out", et la musique suit parfois ces impressions de suffocation par son design sonore. Ce deuxième album de Moiré est donc mouvementé mais paradoxalement rassurant avec ses basses rondes et ses claviers atmosphériques, et le pari apparaît en tout cas tout à fait réussi pour son deuxième format long.
http://www.ghostly.com/releases/no-future